FullCalendar - Quick Calendars with Advanced Features | Modules Unraveled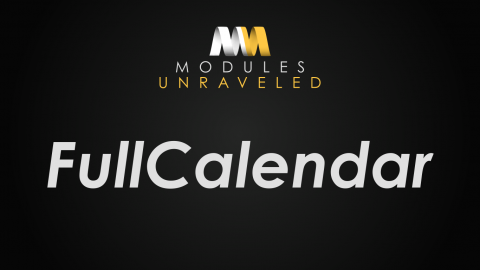 The FullCalendar series is out now! If you've only ever used the Calendar module in Drupal, you'll definitely want to check this out. You can setup calendars in fewer steps, with plenty of advanced features.
This series covers the basics of installing the required modules and libraries, creating a content type for events, and creating a basic calendar view to display those events. Then, we take a look at how you can completely customize the calendar display including date formats of not only the events, but the calendar labels themselves. You'll also learn how to configure other useful features like showing event details in a popup, color coding events and displaying Google Calendar events inline with events created on your Drupal site.
This is my preferred calendar module for Drupal, and I know you'll like it too!