Social Media Series! | Modules Unraveled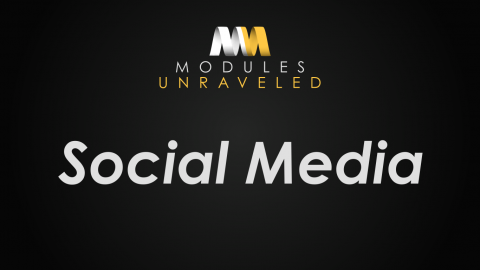 The Social Media series is here!
This is a really great series (if I may say so) that covers all of the standard social media requirements of a typical site.
In it, we start out by installing the HybridAuth Social Login module which lets users login to your site with their favorite social media account.
Then, we configure the site to enable Facebook, Twitter, and Google to each function as an authentication provider, so that your users can login with those accounts. (Once you've seen how these are done, you can expand your site to include other social media providers.)
We also configure the Twitter module to automatically post Tweets when you create content on your site, as well as display one or more Twitter streams on your site.
The series rounds out with videos showing you how to enable "Share This" buttons so that visitors can easily share your content with their social networks.
All in all, it's a really great series, with a lot of useful information.
Take a look, and let me know what you think! You can post your comments here, or send me an email using the contact form.
-Brian